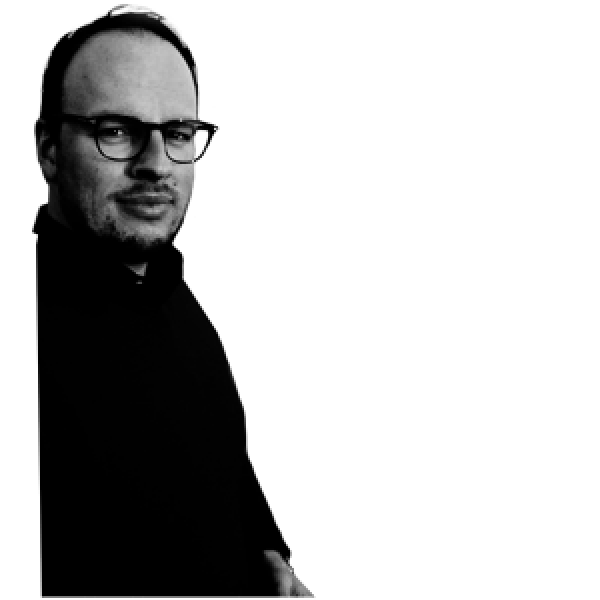 "LETTER TO YOU FROM THE MANAGING DIRECTOR"
Hello.
I'm glad you decided to read this letter.
I assume that you have already read my job postings in advance.
There you get a glimpse of what I offer you and what I wish from you.
But these are only words, words without emotion, words that are not alive.
That's why I would like to give you a few sentences on the way, a few sentences that should give you a feeling of who I am and what you can expect from andat Plan|Bar.
A feeling that combines satisfaction with freedom in fulfilling work that may be done every day. This is what I live. Plan|Bar is not only a place that will enter Nine to Five. At Plan|Bar, New-Work is lived. You come to work in the morning, but maybe not until around noon, because yesterday was soccer or your child's birthday or there was a joint family breakfast this morning. I am happy for you, for the victory of your team. I am happy for you and your child, another year of exciting and thrilling moments that your child may experience. First you have a good espresso with your colleagues at Plan|Bar. You tell with pride, won three to zero, a deserved victory. Wonder|Bar!
Family, friends and colleagues are one of the most precious things in life. How much time do we spend with our colleagues? There is more time than you think. So share your personal moments, professional and personal, you will be heard and taken seriously.
The strength and power of a team, a family, a community…. Call it what you will, but I am sure that you know such a feeling of connection too. How easy things are for you that were considered too difficult beforehand and are now no longer a personal obstacle. "From You to We"
A team that is available for you, our team!
Plan|Bar stands for new ways of working, new points of view, modern structures and fulfilling work that is completed in a binding manner. The combination between the most modern hardware and software, the most modern way of working and the most modern management makes Plan|Bar unique, lovable, honest and binding. I want you to be well.
Not only at work, but also in your private environment. Because only if you really feel good, you will like to come to Plan|Bar and work there in probably the best team in Germany and work on creative things with a passion that others can only dream of.
Think about the following sentence:
How many times better do you work when you are doing really well and you are ambitious and passionate about it? I tell you, this feeling is absolutely desirable. The smile on your face when you've really accomplished something for or with the team that is perfect. Priceless. Our work will strengthen you instead of weakening you.
Plan|Bar offers a newly defined added value in the area of digital support in joinery businesses. The core business is construction, work preparation and project management in high-quality interior design. Continuity and process reliability are the top priorities. Plan|Bar is a start-up, which will be built together with you. You actively develop strategies in the team and are part of a whole, which is created with passion to create a limitless added value for the customer, but also for you.
Let's meet, let's laugh, let's plan, and let's end up working together. Together for Plan|Bar. Don't send me a traditional application if you don't want to. Just call me, write me a sentence or two or come by for an espresso or a beer at Plan|Bar.
From you to we!
With best regards to you from Münster